Connecting Families & Communities Through Beethoven's Music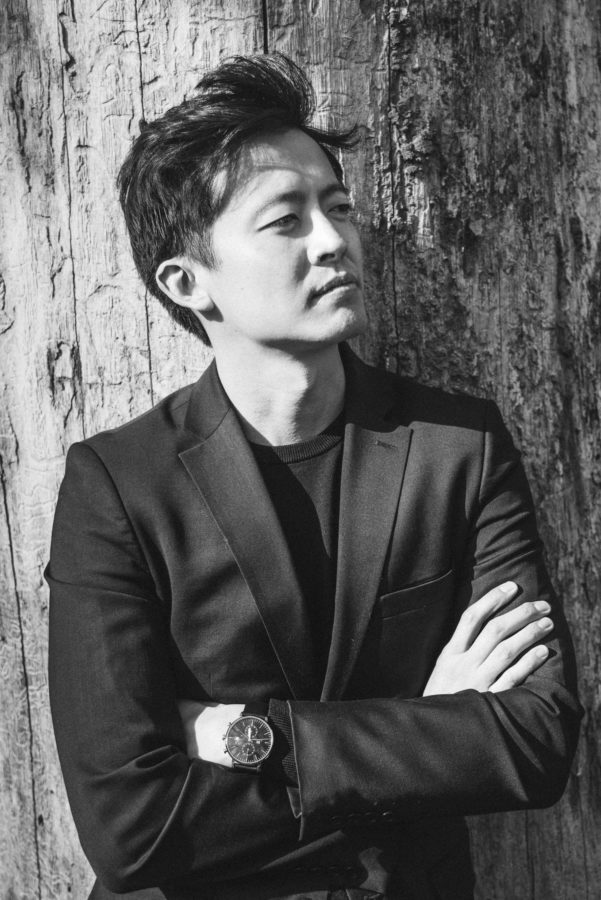 "How do we want to react to the Coronavirus pandemic and what are our responsibilities as an orchestra?"

Henry Cheng, Conductor Klangkraft Orchestra
As part of a growing collection of Klangkraft Projects, we are creating an internet-based family concert experience based on Thomas Lange's children's book "The 9th Symphony of Animals" and commissioned music by Alexandr Iradyan.
We are asking musicians of all ages, professionals and amateurs to record themselves with their cell phones in their living rooms to perform this piece and send it to us.
Our team will collect all the video submissions and present this video work through the internet by the end of May 2020. We are additionally asking for donations to support all the many talented freelance musicians who have been impacted by this pandemic.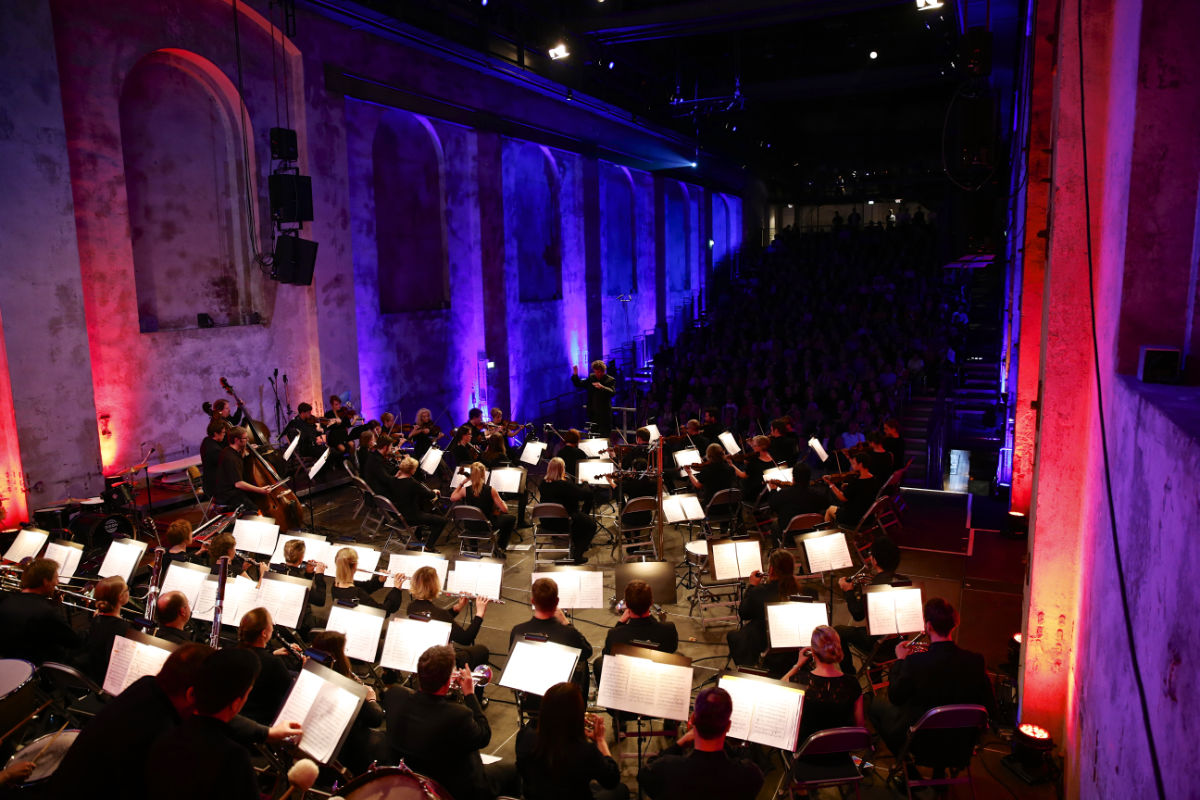 The Beethoven-Connect Project is a Klangkraft Project: a music-loving community-based orchestra that specializes in developing innovative interdisciplinary orchestral projects for our public.
In this 250th anniversary of Beethoven's birth and amidst the COVID-19 pandemic, Beethoven's belief in liberty, equality and fraternity - French Revolution ideals - are more relevant than ever. At the center of his humanistic beliefs lay the fundamental desire of expression and connection. These exact beliefs have burrowed itself into the fabric of our society. His life epitomizes "the Hero's Journey," coined by the famous literary scholar Joseph Campbell: Beethoven heard his call to music, lived his life while overcoming obstacles and challenges from his difficult childhood to his loss of hearing, and left us transformed through his music.
It is this testament to Beethoven, that after 250 years, no other singular composer can be more relevant to our current plight while simultaneously offering us a framework to move forward together.
The protagonist, a young conductor named Karavan, not to be confused with the famous conductor Karajan, receives a phone call to conduct Beethoven Symphony No. 9. Accepting this hero's call to action, he quickly realizes that he has no orchestra to perform with. After many frantic calls and rejections, he finds a very special orchestra that agrees to undertake this endeavor.
The very next day, Karavan understands just how special this orchestra is when an entire orchestra of animals shows up at his apartment. Excitement and drama unfolds, but much like Beethoven overcoming his obstacles in life, Karavan deals with each situation and triumphs in his performance of the Beethoven's 9th Symphony.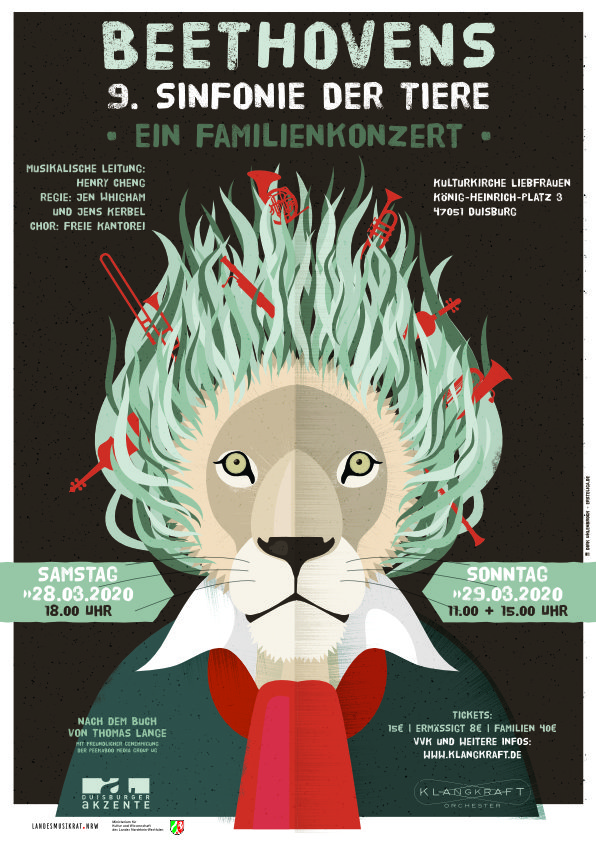 This project was originally conceived as a family concert celebrating Beethoven and his influences on our culture through the centuries. Collaborating with the talented Armenian composer Alexandr Iradyan, we set out to conceive a score showcasing Beethoven's musical influences throughout the years - through Brahms, Dvorak, Wagner, Bartok, and other surprises!
In early March, similar to many organizations around the world, we received the sad news that our concert during the Duisburger Akzente Festival would be canceled due to the Coronavirus,. We asked ourselves, What is our responsibility as an orchestra? To our loved ones, family, and community? How do we want to react to this situation?
We concluded that in this time of self quarantines and isolation, our goal remain the same: to create meaningful musical projects for our community. The definition of "our community" grew as we viewed our new environment through the lens of isolation and social media. We are part of a larger 21st-century community, connected through technology more than ever, and we want to connect to this global community of musicians, families and classical music lovers through our fun and loving project.